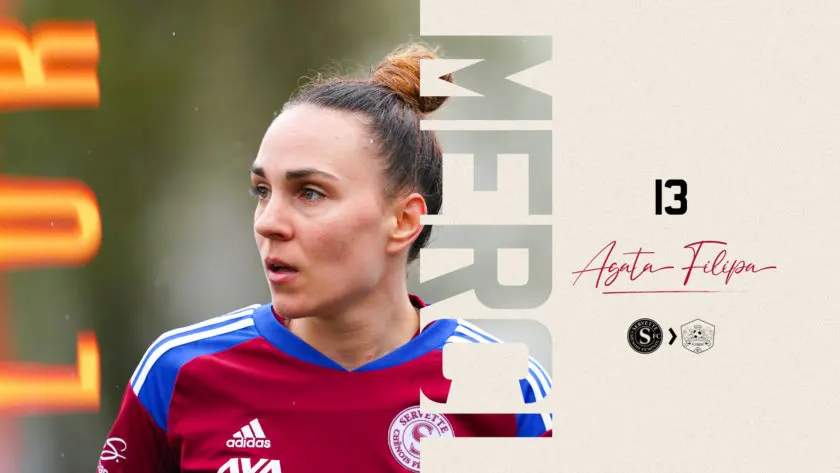 SERVIETTE WOMEN'S FOOTBALL CLUB
AGATA FILIPA IS TRANSFERRED TO FC FLEURY 91
Servette FCCF announces that it has reached a financial agreement for the transfer of Agata Filipa to FC Fleury 91.
Arriving last summer from Glasgow City, Agata Filipa will play next season in D1 Arkema under the colors of FC Fleury 91.
In garnet, the Portuguese full-back left her mark on the season by winning the Swiss Cup final and scoring four sumptuous goals, all from set pieces.
The entire club thanks Agata for this historic season and her daily dedication within the club and wishes her every success under her new colors!