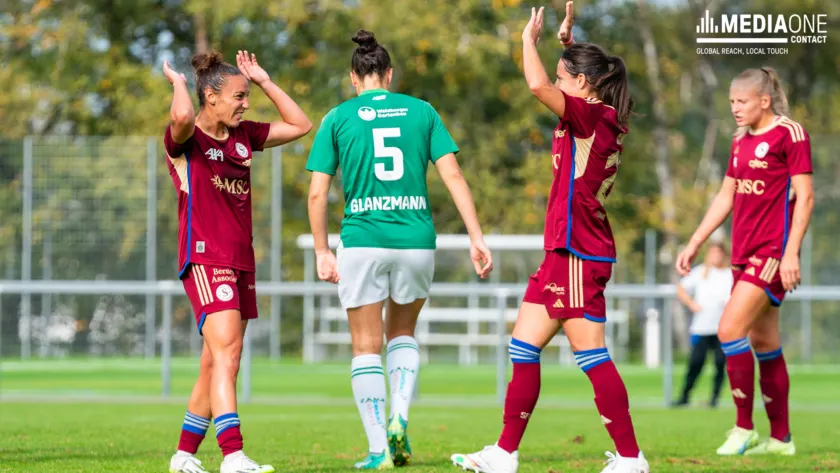 SERVIETTE WOMEN'S FOOTBALL CLUB
FC ST. GALL – SERVETTE FCCF 1-4 (0-3)
Authors of a successful meeting, the Servettians dominate Saint-Gall with a score of 4 to 1 at Espenmoos.
In Saint-Welsh lands, the Grenat recited their score brilliantly to win and pocket the 3 points. It all started with this first half where the Garnets transformed into a real steamroller chaining together opportunities in the opposing camp. This will ultimately result in the opening of the score. Clémaron, after a fantastic overflow, assists Serrano behind for the first goal. Korhonen and Mauron will go from their goal to give Jose Barcala's players a comfortable lead before the break.
In the second half, Servette did not waver and continued to impose a steady pace on the Brodeuses. The opportunities continue to rain in but Saint-Gall resists. The locals will even end up opening their counter on the hour mark. A reduction in the score which will not give doubt to the Genevans who will even score a fourth goal in the very last moments of the match. Laura Tufo, who entered the game, landed a splendid strike from 20 meters to end the proceedings.
Servette won in style against a tough opponent and continued to play the leading roles in the rankings. Next Saturday, the Servettians will officially put their Swiss Cup back on the line by traveling to La Tuilière to face Lausanne-Sport femmes. The first lake derby between the two women's teams!
Match summaries are brought to you by Media One.