Super
Joints Strong
Program
BUY THE BUNDLE AND RECEIVE
FREE BONUS PACK OF SUPER B
AND SUPER PH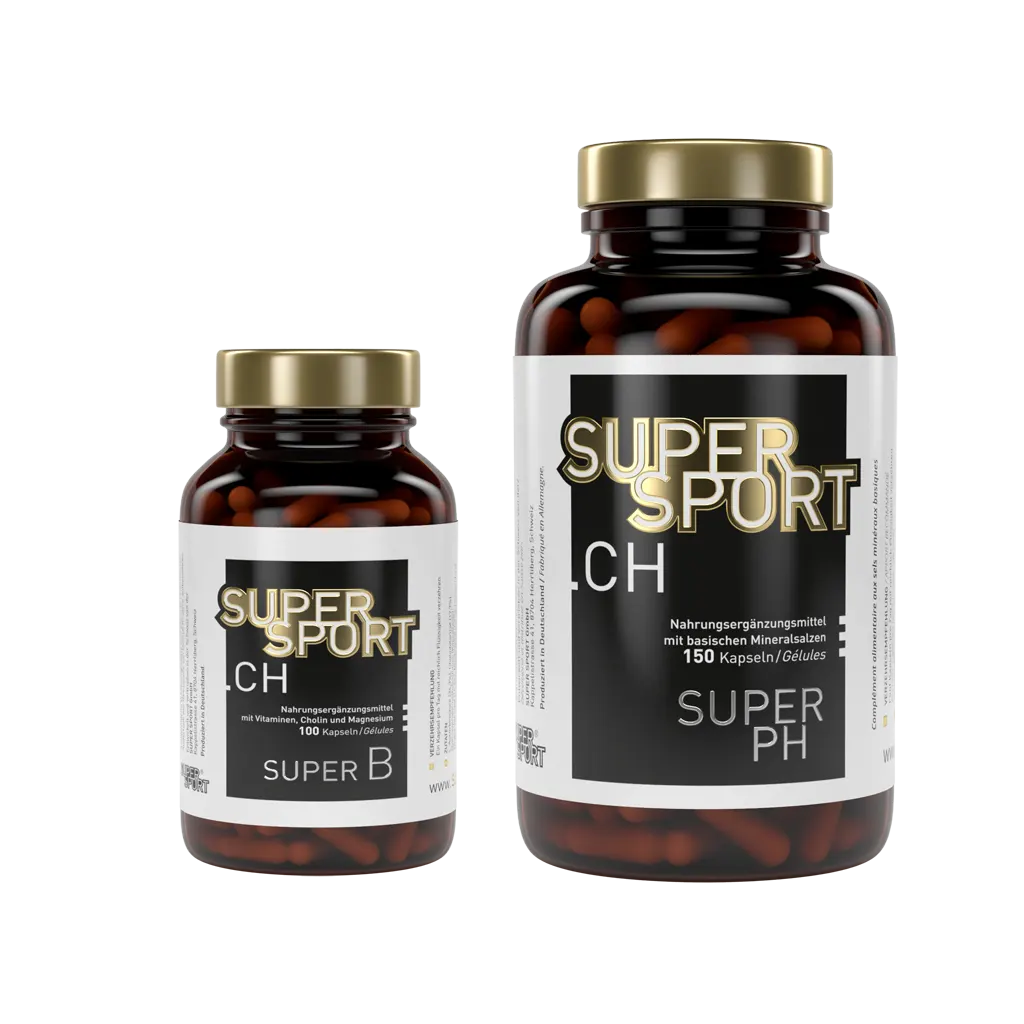 VALUE OF THE FREE BONUS PACK / $248.00
SUPER HIGHFLEX 60 CAPSULES / $105.00
SUPER ARTHRO 80 CAPSULES / $99.00
SUPER FIX 90 CAPSULES / $101.00
SUPER MINERALIUM 200 CAPSULES / $133.00
SUPER B 100 CAPSULES / FREE
SUPER PH 150 CAPSULES / FREE
THIS BUNDLE CONTAINS
4 PRODUCTS AND 2 BONUSES

AND IS ENOUGH FOR 1 MONTH UP TO 2 MONTHS DUE TO DOSAGE APPLICATION
BUNDLE TOTAL $438.00 / ADD TO CART
THE BEST JOINT PROTECTION AND RECOVERY
SUPER HIGHFLEX + SUPER ARTHRO = The best joint's protection and recovery combo. SUPER ARTHRO is for pain management, SUPER HIGHFLEX is for building and reconstruction of the cartilage and the synovial liquid. Super strong joints program is for total improving mobility and comfort, managing stiffness and sending sensation. FOR SUPER BEST AND FAST RESULTS, TAKE IN COMBINATION WITH SUPER FIX and SUPER MINERALIUM included in the bundle.
HOW IT WORKS
SUPER HIGHFLEX increases the mobility of the joints by supporting the processes of restoration of the joint cartilage and helps to improve the elasticity and hydration of collagen-containing tissues – skin and ligaments.
SUPER ARTHRO is a combination of natural ingredients that allow achieving optimal comfort in the joints. SUPER ARTHRO is especially formulated to protect the joints from damage and to promote their recovery. SUPER ARTHRO provides nutritional support for the muscle skeleton system and stimulates the regeneration of cartilage tissue and joint (synovial) fluid. SUPER ARTHRO helps to reduce subjective complaints and pain and to improve the motility of the joint-muscle apparatus. The results of taking it show a rapid reduction in pain and swelling.
SUPER FIX has a natural pain-relieving, analgesic, anti-inflammatory and antioxidant effects. SUPER FIX is effective against various inflammatory mechanisms that develop and maintain different types of pain. Helps with recurring muscle pain, arthritis symptoms, etc. SUPER FIX contributes to normal muscle function, helping recovery after physical exertion.
SUPER MINERALIUM is an innovative product which enhances the optimal daily intake of vitamins, minerals and trace elements much needed in osteo and joints health. Supports the normal function and improved feeling of joints comfort under strong exercises pressure.
Complemented with our free bonus packages of SUPER PH natural buffers the super building power provided by SUPER B active complex, this bundle gives the best composition for joints and muscles health for all kinds of professional athletes' performance.
HOW TO TAKE, MAIN PROGRAM STEPS
1. Take 1 to 2 (if you are over 75 kg) caps SUPER HIGHFLEX every morning + 2 caps SUPER ARTHRO and 2 caps SUPER B. All the products should be taken every day in the morning, irrespective of whether you are having a training day or not.
2. Take 2 caps SUPER FIX 30 min pre-workout.
3. Take 2 caps of SUPER MINERALIUM and 2 caps of SUPER PH every day in the evening, irrespective if you are having a training day or not.