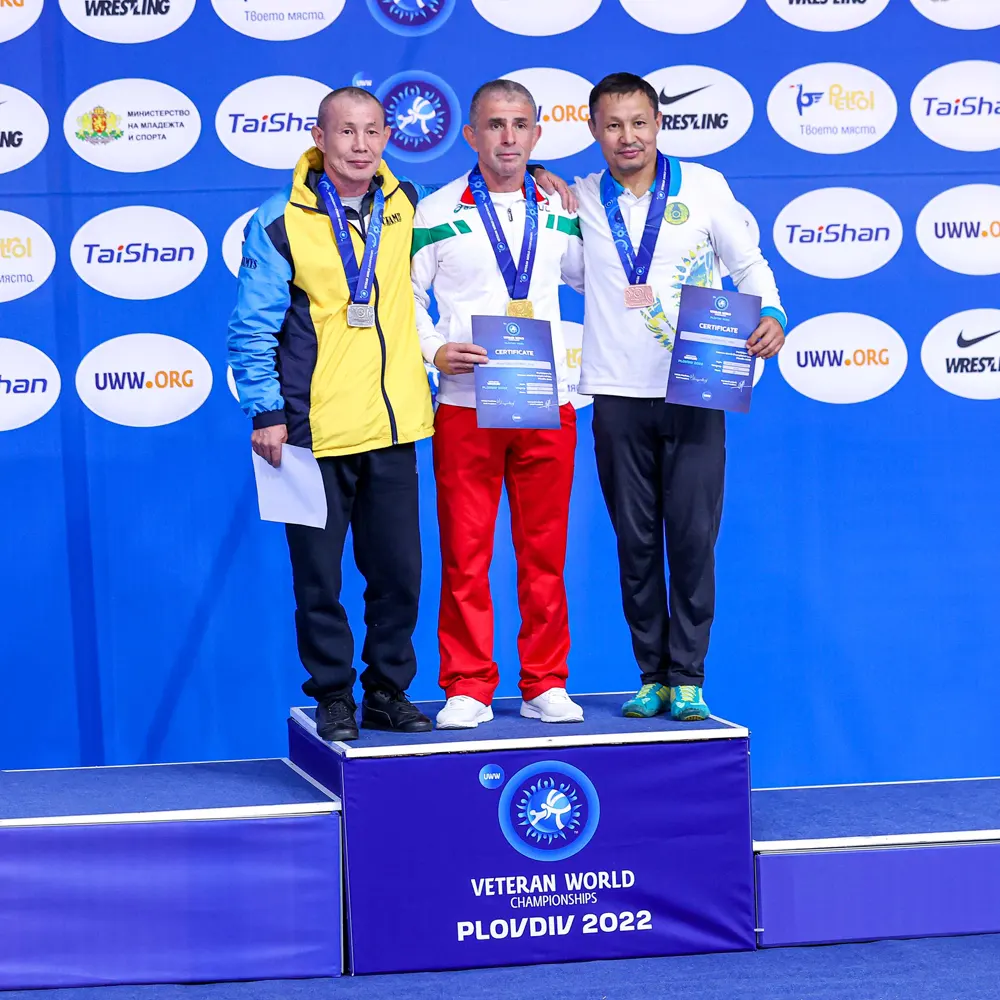 Remzi Osman triumphs with eighth world title
Veteran wrestler Remzi Osman has once again claimed world wrestling glory by adding an eighth world title to his extensive medal haul. At the World Veteran Wrestling Championships held in Lutraki, Greece, Osman demonstrated his mastery in the up to 62kg, freestyle category, age group 51-55. On his way to gold, he recorded three convincing victories.
The competitor started strong against Satoshi Isomida of Japan, followed that up with a convincing win over American rival Ashley Robinson Prebisch, and finished triumphant in the final against Marin Hamoza of Moldova, with that match completed in just 3 minutes and 16 seconds.
This is not the first success for Osman, who also lifted the world crown in Plovdiv, Bulgaria last year. He now has an impressive 14 medals in his collection from World Veterans Championships – 8 gold, 5 silver and 1 bronze. Osman is also the CEO of the prestigious Lutvi Ahmedov Club in Razgrad, where he continues to inspire future generations of wrestlers.