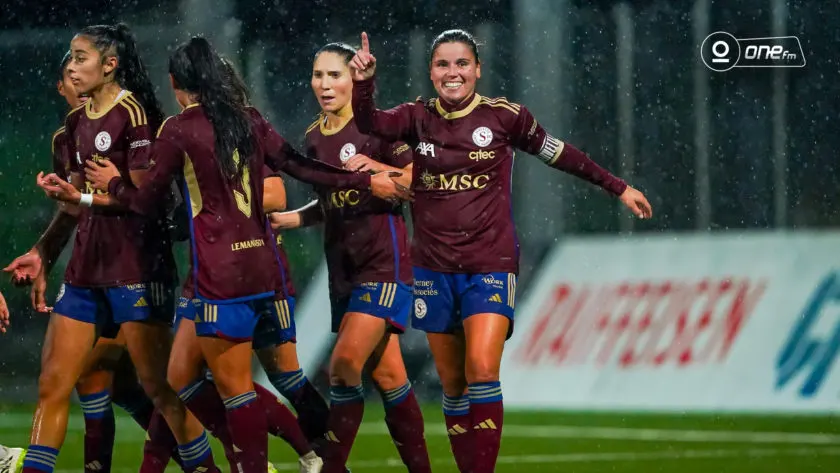 SERVIETTE WOMEN'S FOOTBALL CLUB
SERVETTE FCCF – FRAUENTEAM THUN BERNER-OBERLAND 3-1 (3-0)
After the international break, Servette returned to the Fontenette and back to winning ways with a 3-1 victory over Thun.
Servettiennes continue to prove that they deserve their place at the top of the table. The Grenant side dominated Frauenteam Thun Berner-Oberland in no uncertain terms. Their opponents on Saturday evening came with the intention of leaving Geneva with something. Despite a few attempts, the Grenats were able to impose their game and make the difference at key moments.
Simonsson twice found the back of the net before captain Mendes made it 2-0 just before half-time. What followed was a calm, controlled game from Servetiennes in the 2nd half, where they took advantage of the lead they had created in the first 45 minutes. After three changes and despite a very good half from the Grenats, the Bernese finally pulled a goal back. However, this had no impact on Barcala and his team.
Next up for Servetti: the Swiss Cup. They travel to the Zegli to take on FC Schlieren on Sunday 12 November, with a quarter-final in their sights. Les Grenat will then resume their league campaign with another trip to Zurich to take on FC Zürich on 18 November.
One FM will be reporting on the match.