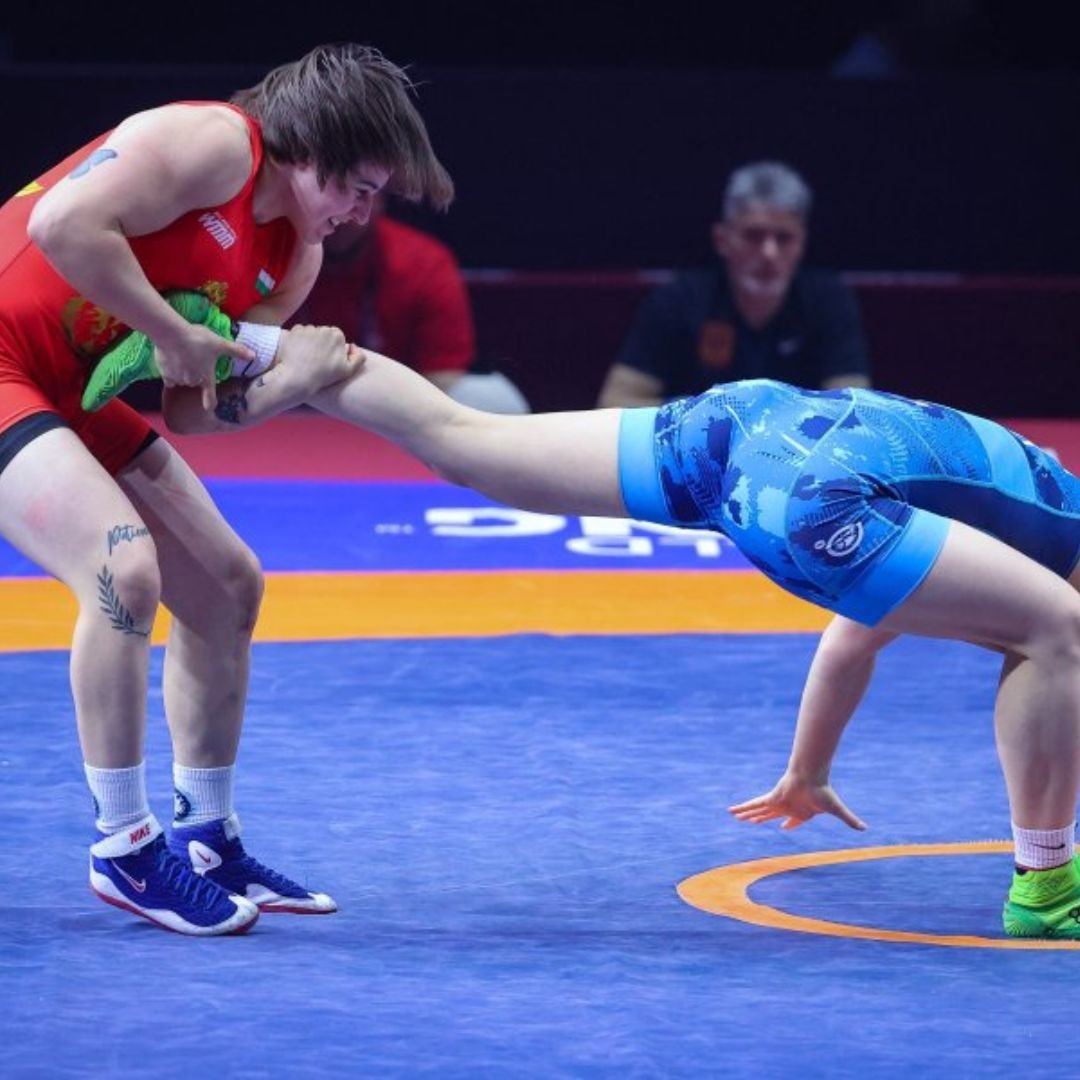 Yuliana Janeva won a gold medal at the European Wrestling Championships in Zagreb
Yuliana Yaneva won the first gold medal for Bulgaria at the European Wrestling Championships in Zagreb, after winning decisively 10:3 against Ukrainian Alla Belinska in the final in the category up to 68 kilograms.
With her victory, Yuliyana Yaneva collected a full set of European honors, after she took silver in 2021, losing the final precisely to Belinska in their then category up to 72 kilograms, and a year ago she won a bronze award.
Yuliana Yaneva returned to the mat in January after 8 months recovering from her fifth knee surgery.
She won both of her matches before the semifinals by technical dominance, and her success is even more impressive because in none of her bouts did she fall below a seven-point lead against her opponents.
Yuliana Yaneva didn't just take revenge, she completely dominated against the representative of Ukraine Alla Belinska. Yuliana Yaneva built an early lead of four points and did not allow the Ukrainian to break even.