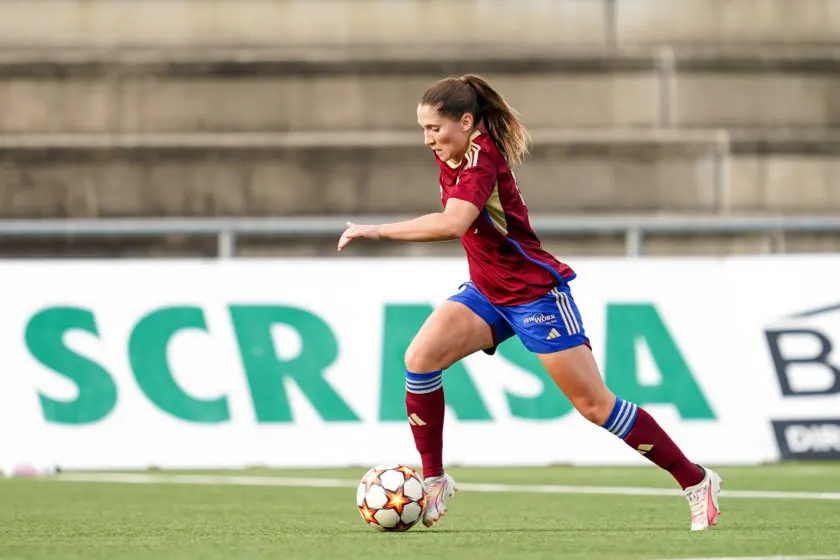 SERVIETTE WOMEN'S FOOTBALL CLUB
SERVETTE FCCF – FC RAPPERSWIL-JONA: CONFIRM THE GOOD START TO THE SEASON
Exempted from the Swiss Cup last weekend, the Servettians are back in business with the reception in Rapperswil this Saturday at 5 p.m. at the Fontenette.
The Garnets started their season well with 4 points in two games. If the Servettians missed the mark by conceding a draw against Lucerne despite a clear domination, Jose Barcala's players made up for it during the 2nd day by dominating Aarau with a score of 3 to 0.
During a "break" last weekend, the Genevans took the opportunity to challenge Montpellier HSC in a friendly match. Despite the defeat conceded with a score of 2 to 1, the Servettians showed a lot of heart and quality against a formidable opponent about to start their season in D1 Arkema.
Now on to Rapperswil on the way to Servette. The Saint-Galloises ideally started their season by winning 2 to 1 against Frauenteam Thun Berner-Oberland before losing to YB with a score of 5 to 2. In the Swiss Cup, last weekend, Rapperswil did not tremble to advance to the next round by eliminating FC Erlinsbach (Premier League) with a score of 4-0.
The meeting can be followed via Livestreaming here.